BBB SILENT AUCTION
Better Business Bureau Serving Central & Eastern Kentucky is back as the "BBB – Bigger and Better in the Ballroom" Sponsor for the 2020 Central Kentucky Home & Garden Show! Many unique items and services with a total value of over $100,000 will be donated by BBB Accredited Businesses and up for bid at the BBB Silent Auction. The silent auction will be set up in the ballroom and available online as well. Proceeds benefit the BBB's services throughout its 64-county service area.
"Our BBB Accredited Businesses have been very generous in their donations to our non-profit organization's popular auction," said Jack Frank, President & CEO of BBB Serving Central & Eastern Kentucky. "Those who visit either online or in person and then "BID TO WIN" at our auction can be assured that these quality products and services come from reputable businesses that uphold the BBB ethical standards every day."
Come view all the auction items at the show!! To follow along and access the silent auction online, visit www.bbb.org/lexington/auction. The auction will go live on Friday, April 3rd, at 2pm, and close on Sunday, April 5th, at 4:30pm with winning bids announced shortly after.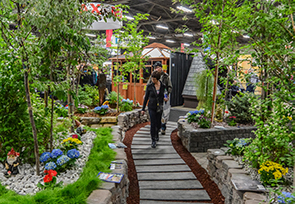 Landscapes, Gardens, Plants, and MORE!
Get inspired with ideas for your own home and garden! Learn directly from local garden and landscape experts through seminars and bring your questions, problems and pictures to discuss with exhibitors directly to solve your gardening projects! Plus, visit aisles of experts on outdoor topics such as:
Expert Advice from Professionals
Landscapes, Patios & Pergolas
Outdoor Living & Kitchens
Decks, Pools & Spas
Garage Flooring & Storage
Lawn Care Experts
Mosquito Control
Barns, Sheds & Storage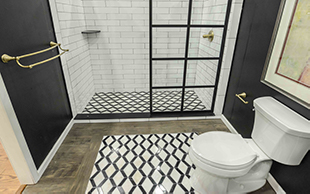 Home Improvement & Remodeling Down Every Aisle
Get answers & inspiration for your Home Improvement Projects from local pros!
Kitchen & Bath Remodels
Cabinets, Counters & Flooring
Home Security & Automation
Electrical & Plumbing
Siding, Windows & Doors
Basement Solutions
Closet Storage & Organization
Foundation Repair Experts
Roofing & Painting Pros
Energy Efficiency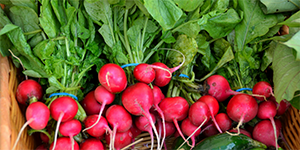 Farmer's Market
Kick off the Farmer's Market season indoors at the Central Kentucky Home & Garden Show. Shop for eats, treats and treasures at the 20+ booths in the Farmer's Market area inside Rupp Arena.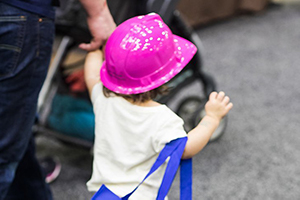 Family Fun, Too!
Meet Peppa Pig and take your picture with her! She will be excited to meet your kiddos from 11-3 on Saturday.
Plus, a Home Depot kids activity!
And! Face painting by Colleen's Creations!
Also! The Kids can try their hands (and feet) at Ninja Warrior! Party Ninja will have a course set up for them to go through and is owned by a 4x ANW & Guinness World Record holder! Click Here For a Look At the Course!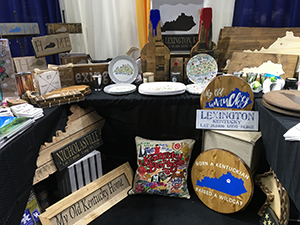 Kentucky Proud Selection
Well what is not to proud of! Find a delectable selection of so many locally sourced eats, treats & treasures! For your savory palate find cheeses, jerky, dips, coffee & tea, seasonings & more! And for your sweet tooth find fudge, honey, donuts, cakes & more!
Never heard of Kentucky Proud products, below is a brief excerpt from their website:
Kentucky Proud stands for foods, nursery items, crafts, agritourism sites, farmers' markets, state parks, and many other products and destinations with roots in Kentucky soil. Kentucky Proud foods are raised, grown, or processed in Kentucky by Kentuckians. You can serve Kentucky Proud foods to your family with the confidence that they came from your friends and neighbors just down the road — not from thousands of miles away.
When you buy a product with the Kentucky Proud label:
You are buying the freshest, most nutritious food possible.
You are keeping your dollars close to home.
You are helping a Kentucky farm family earn a living.
You are reducing the miles that the food has to travel from the farm to your plate.
Look for the Kentucky Proud logo at your favorite grocery, restaurant, or farmers' market.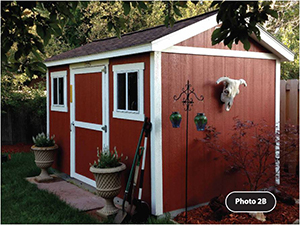 Storage & Shed Innovations + A Shed Giveaway
If you are in the market for MORE ROOM at home, you have got to head to the Tuff Shed booth to check out the debut of their newest Shed Configurator, where you can build-a-quote online for the shed that meets your exact needs. Special discounts for buying at the show, and a FREE SHED GIVEAWAY!

These sheds can be customized to add space to any lifestyle! They make for great work shops, she-sheds, potting sheds, pool houses or offices. And! They're more than just sheds, they are Garages, Cabin Shells And Custom Structures, too. They've been providing building solutions since 1981–Creating hundreds of thousands of buildings and happy customers along the way.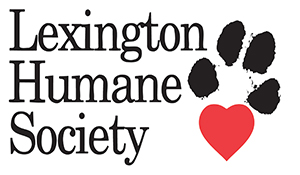 Sweet Furry Friends For Adoption
The Lexington Humane Society will be at the show with your new best friend! They have many animals ready for a new, loving home, could one of them be yours! We always like to hear who really rescued who! AND, it isn't just cats and dogs!
Click Here To See Some Of The Available Sweeties
*Features and show details are subject to change.